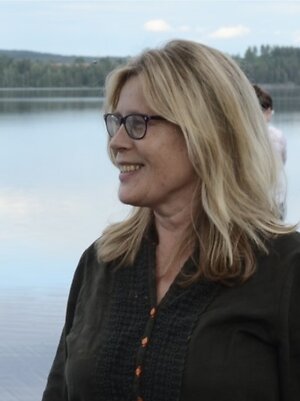 Therapy and Supervision

I am a BACP and UKCP registered psychotherapist and supervisor, with practice in Guildford for individuals and couples. I also assist with referrals throughout Surrey and in London as part of Surrey Counselling and Psychotherapy Initiative, the Metanoia Institute, and a Swedish network for therapists.

For appointments in Guildford please or email for a discussion

Orientation
I am an Integrative psychotherapist, drawing from Psychoanalytic and Humanistic theory with a special interest in relationships.

Professional background
I have trained at

Relate for relationships counselling
Roehampton University MSc in "Counselling and Psychotherapy as Means to Health"
University of Lund PhD in Education, specialising in family relationships and attachment-patterns
National Centre for Eating Disorders Dip for Integrative Eating disorder practice
wpf Cert for Psychoanalytic Eating disorder practice
Farnborough college Diploma in Therapeutic Counselling Supervision

I have worked at
Farnham Road Hospital with long term psychoanalytic psychotherapy
Relate short and long term with couples, and
in GP surgery and at the Royal Surrey County Hospital with issues relating to bereavement, illness, depression and abuse.

First contact
If you have questions or would like to discuss therapy, please call or email for an appointment. Alternative referral options via the Metanoia Institute may be discussed. Please allow an hour for a first consultation, whilst ongoing sessions last 50 minutes.

Fee
The fees per session* range between £65-£90, with concessions made in relation to income.

Supervision and professional development
I offer
clinical supervision for students, trainees and qualified therapists.
academic supervision and support with research and accreditation work
workshops and seminars for therapists, in the area of self care and reflective practice
courses in creative and academic writing

The hourly rate for supervision is £60-£70.

*Couple therapy starts at £75 per session.

PLEASE NOTE that once sessions have been agreed, cancellations charges will be made in case of less than 24 hours notice.

The Guildford based sessions are held within easy access from train stations and main roads.